Lords Meade Vocational College
A new development near Jinja, Uganda, with the aim of providing quality post-primary comprehensive education for disadvantaged children of Uganda and surrounding countries.
Mission Statement
To provide a comprehensive quality post primary education for our students.
Vision
The vision of Lords Meade Vocational College is to provide quality comprehensive education to the youth of Uganda and neighbouring countries to provide them with the skills and abilities to be independent and future leaders of society.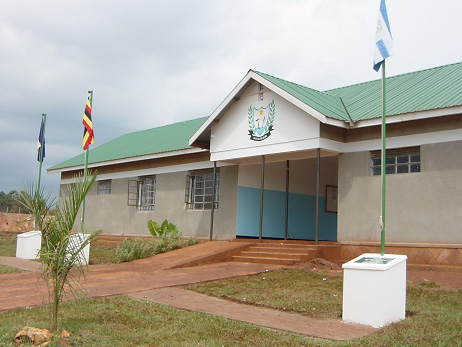 The front of the Lords Meade Vocational College
(Construction was started in August 2001 – the first students were admitted in February 2002)

A PROJECT OF THE TOFTA EDUCATIONAL TRUST
Tofta is registered in the United Kingdom by the Charity Commissioners, Charity No. 1070803
Tofta is registered in Uganda with the NGO Board No. S5914/3242
United States Charitable Status Pending